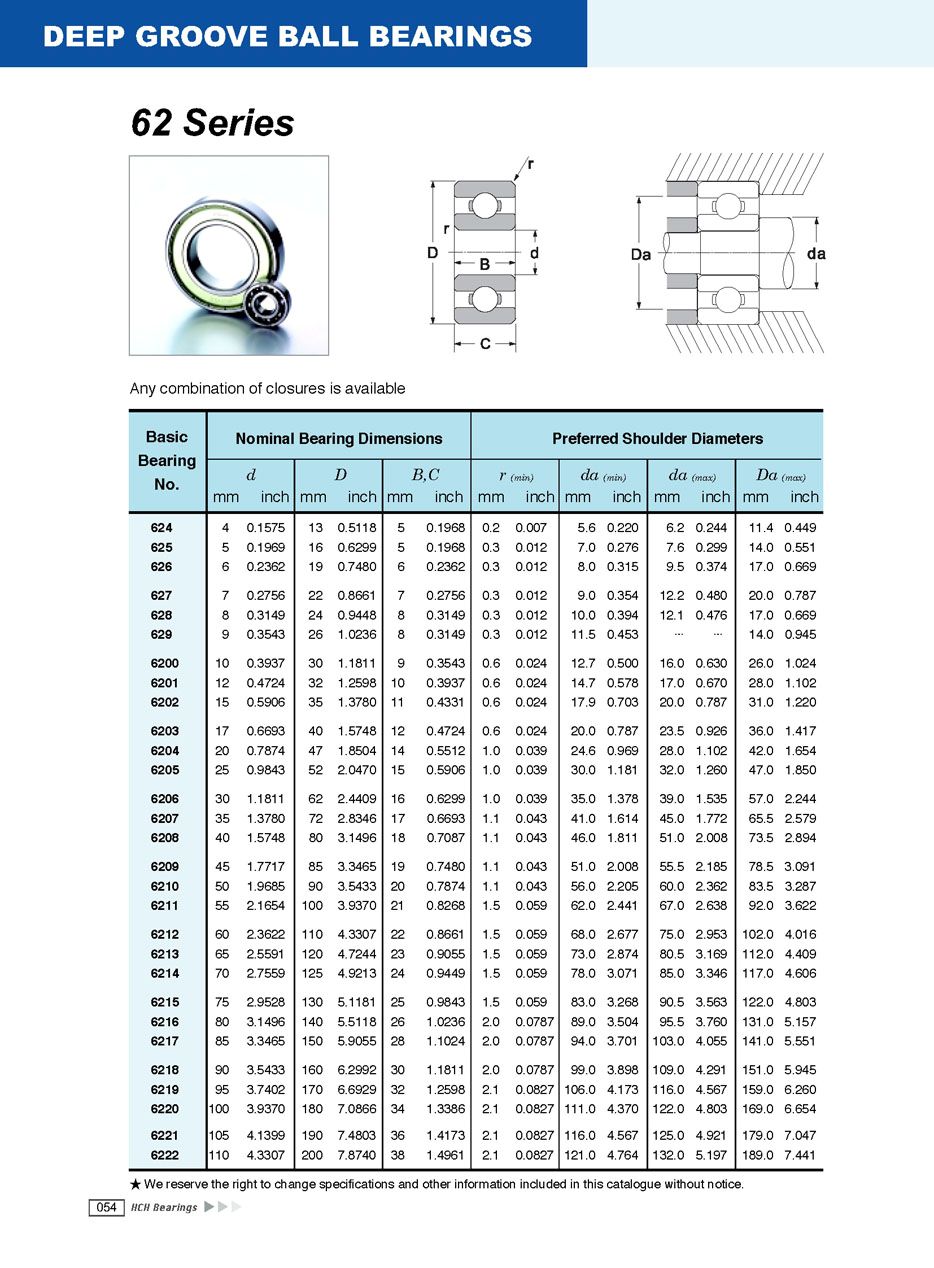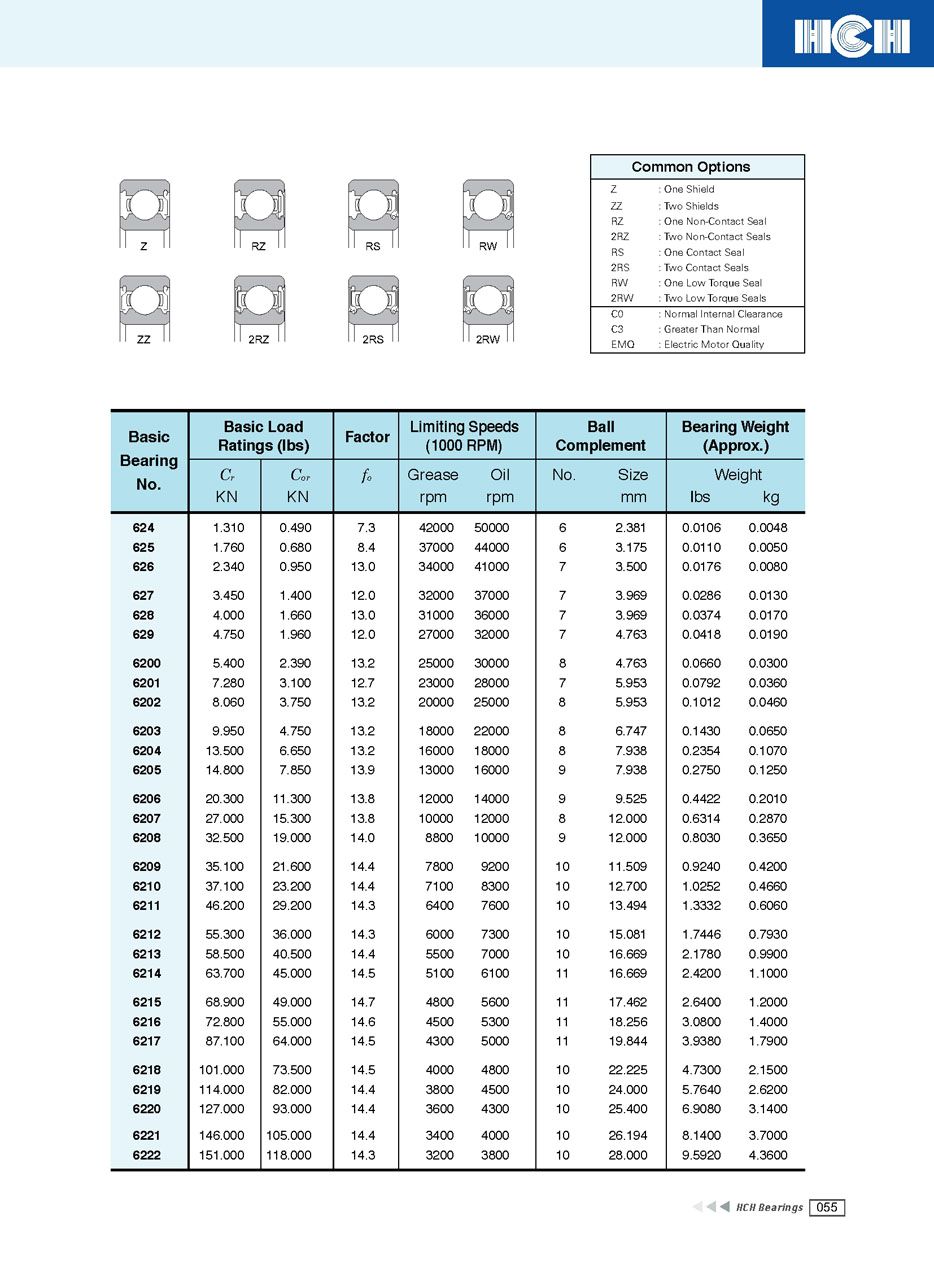 When you need affordable, high-quality deep-groove ball bearings for your manufacturing, automotive, or distribution application in the United States, Canada, or Mexico, turn to HCH Bearing for all the products you need. Our 62 Series bearings are built to the highest standards of durability and quality that OEM and distributors expect, but we bring them to you at a significant discount.
You can get our 62 Series deep-groove ball bearings with any closure, including the following options:
One Shield
Two Shields
One Non-Contact Seal
Two Non-Contact Seals
One Contact Seal
Two Contact Seals
One Low Torque Seal
Two Low Torque Seals
To get started, please contact HCH Bearings. We look forward to hearing from you.
*We reserve the right to change specifications and other information included in this catalogue without notice.