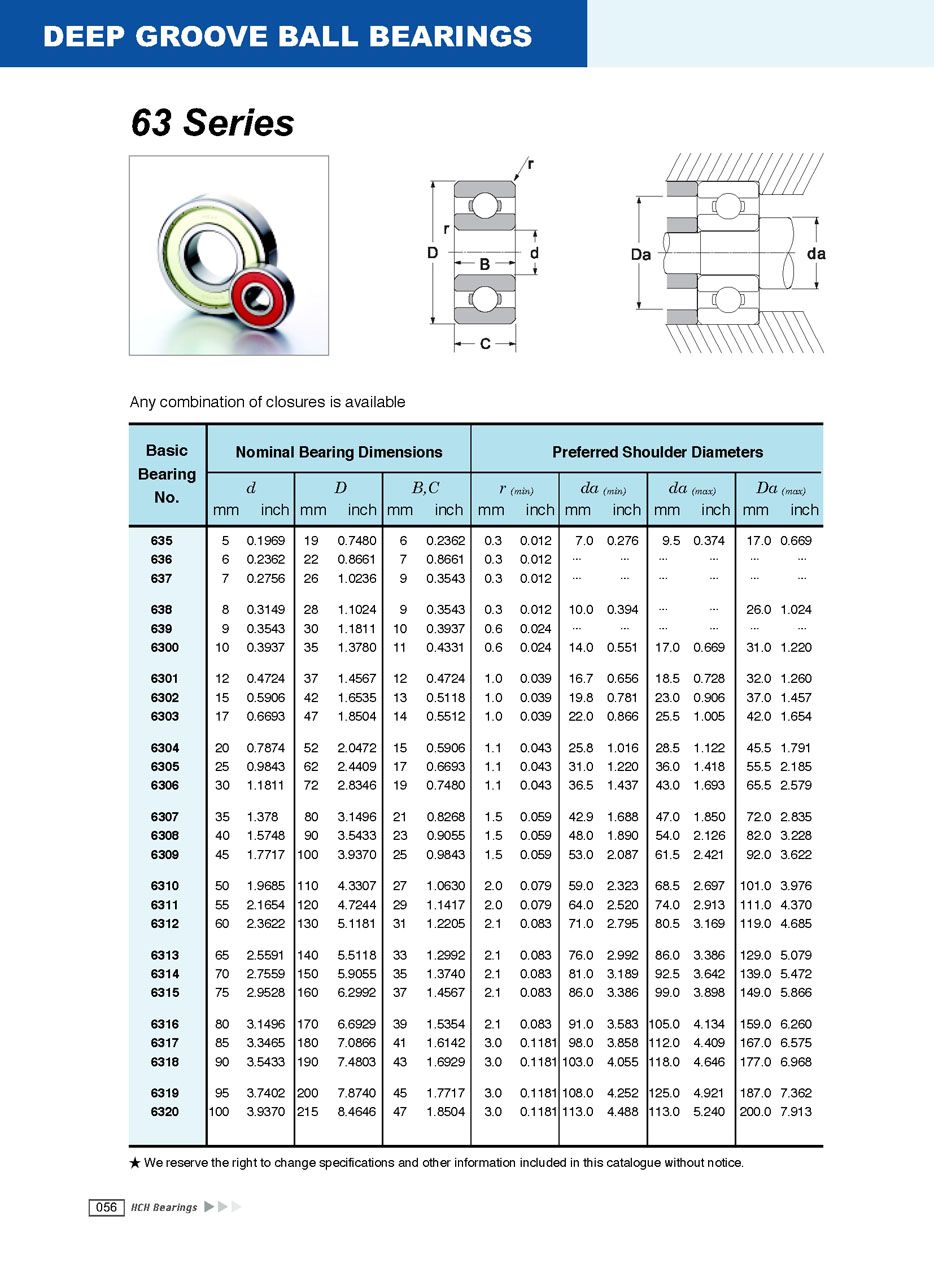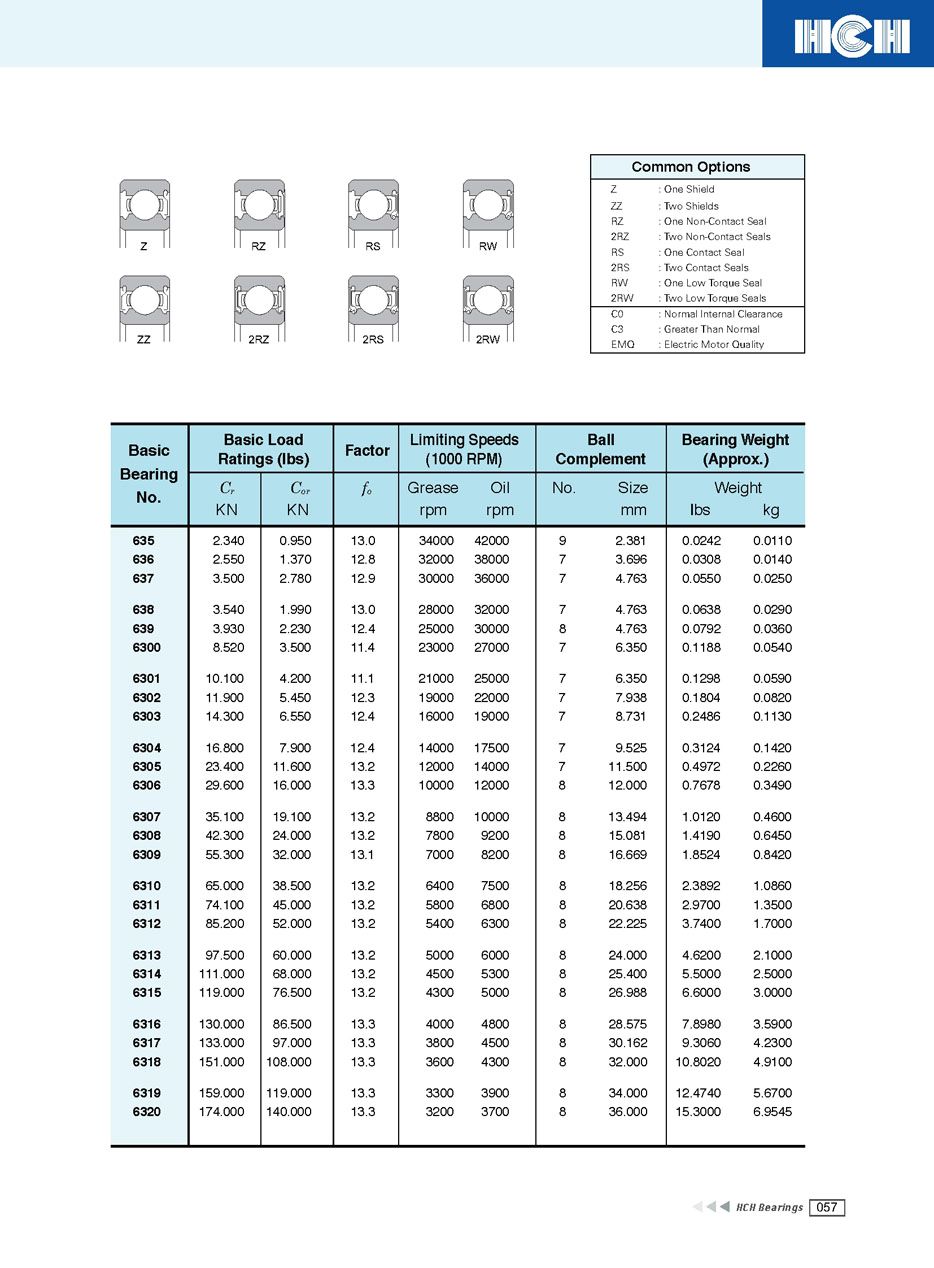 If you need a more affordable alternative to the deep-groove ball bearings that you need for your manufacturing or distribution option, you are in the right place. HCH Bearing manufacturers miniature and regular deep-groove ball bearings for OEM and other industries. For your convenience, our bearings come in many sizes and any combination of closures is available.
Please refer to the product specification sheets above to see at a glance all the important details about our 63 Series ball bearings, including dimensions and product codes for the different closures, including these:
One Shield
Two Shields
One Non-Contact Seal
Two Non-Contact Seals
One Contact Seal
Two Contact Seals
One Low Torque Seal
Two Low Torque Seals
HCH Bearing looks forward to serving you! Get started today.