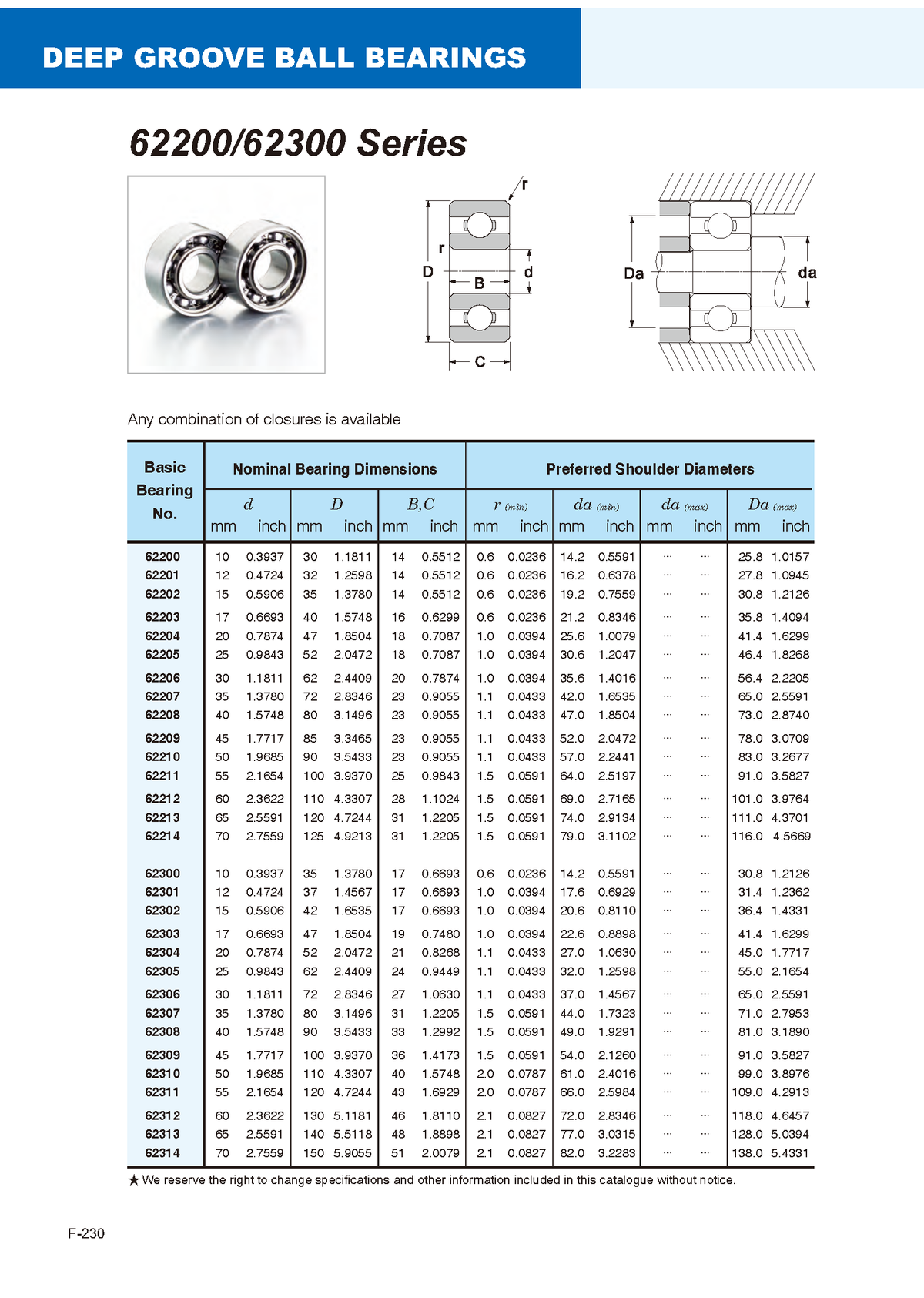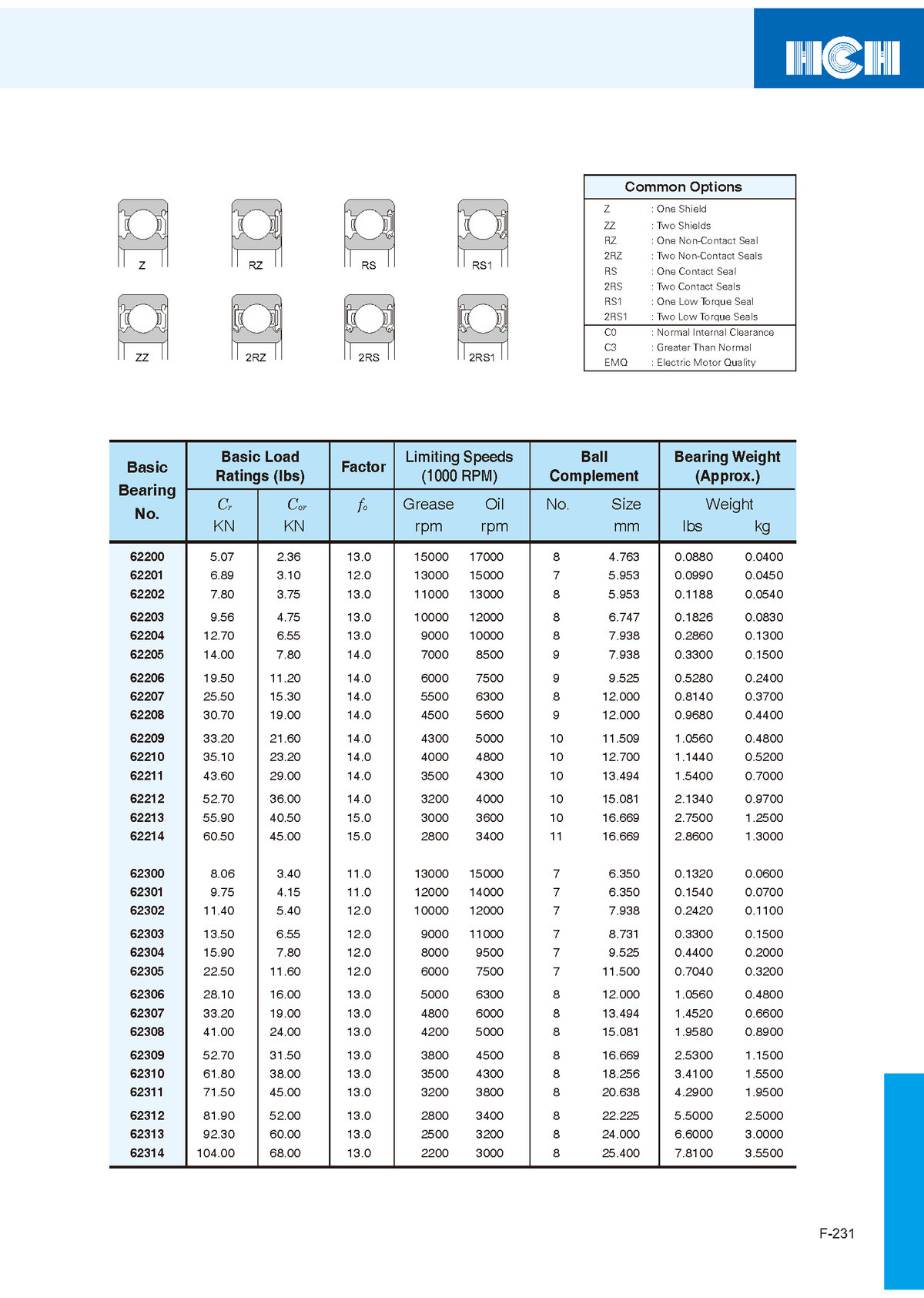 Welcome to HCH Bearings, where you get the same top-quality deep-groove ball bearings that you would expect from the best-known distributors, at a significant discount. We offer the 62200/62300 series of deep-groove ball bearings to OEM and distributors all over the United States, Canada, and Mexico. If you need regular or miniature deep-groove ball bearings, you have come to the right place. When you order from our 62 Series bearings, you can choose from any combination of closures:
One Shield
Two Shields
One Non-Contact Seal
Two Non-Contact Seals
One Contact Seal
Two Contact Seals
One Low Torque Seal
Two Low Torque Seals
Please contact HCH Bearings to get started with your order.
*We reserve the right to change specifications and other information included in this catalogue without notice.