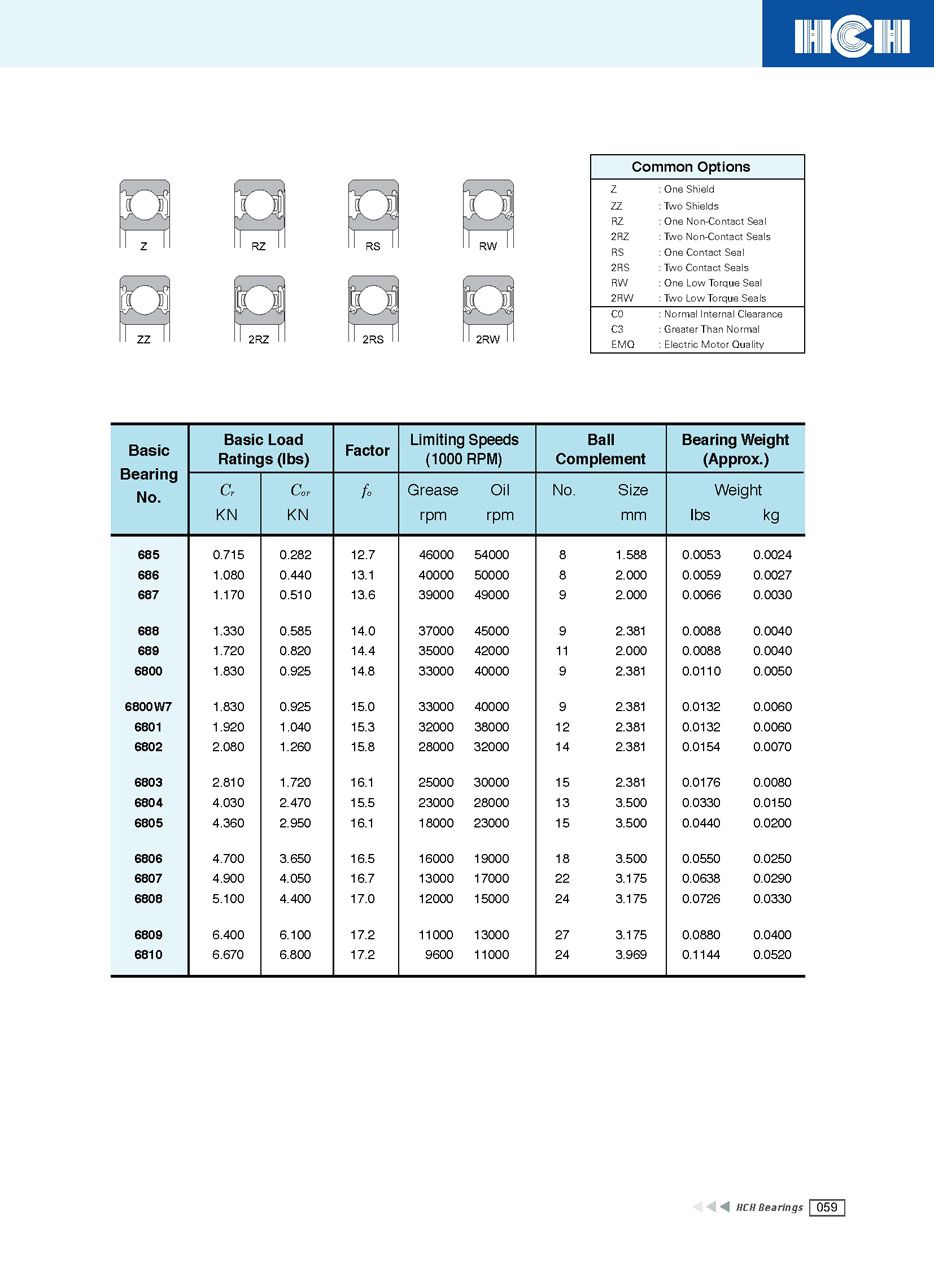 When you are looking for a ball bearing manufacturer for deep-groove ball bearings in the United States, Canada, or Mexico, why not turn to the company that gives you the quality of all the well-known manufacturers at a significant discount? Our 68 Series deep-groove ball bearings are just what you need for your OEM application or distribution channel. Please see the charts above to see at a glance all the dimensions and specifications of these ball bearings so that you can place your order for what you need. Any combination of closures is available, including these closures:
One Shield
Two Shields
One Non-Contact Seal
Two Non-Contact Seals
One Contact Seal
Two Contact Seals
One Low Torque Seal
Two Low Torque Seals
HCH Bearings. We aim to move the world more efficiently. Contact us to get started with your order.